Get Set Go:
<![if !vml]>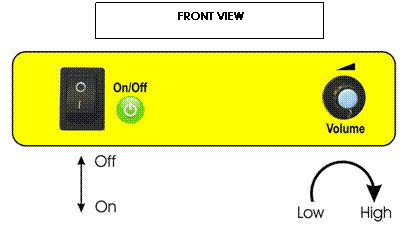 <![endif]>
First of all make sure that the Hi-Power Digi-Scope is free of physical damages, if not, please report your supplier. Then, connect the power supply as illustrated. Make line out connections. Switch On the instrument by pressing down the switch on the front panel & look for Red light at the top panel which when glowing indicates the instrument is ready for use.
<![if !vml]>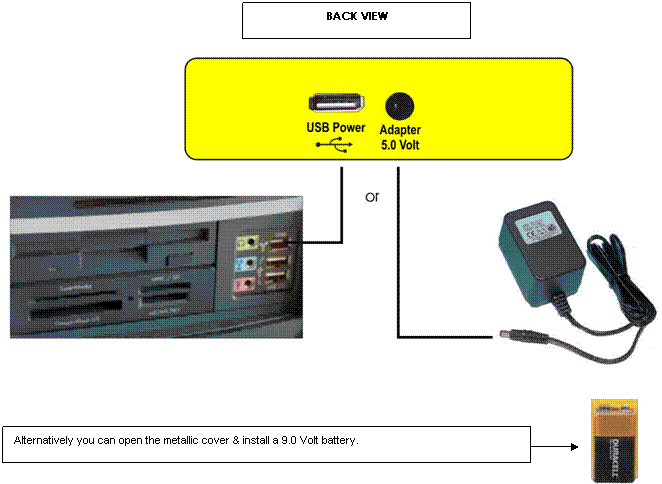 <![endif]>
<![if !vml]>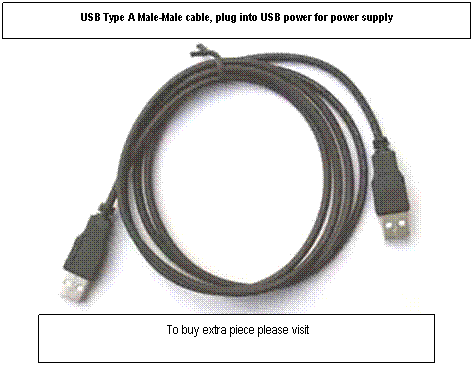 <![endif]>
OUT CONNECTIONS (for Speaker/Computer/iPod/PDA/Headphone)
<![if !vml]>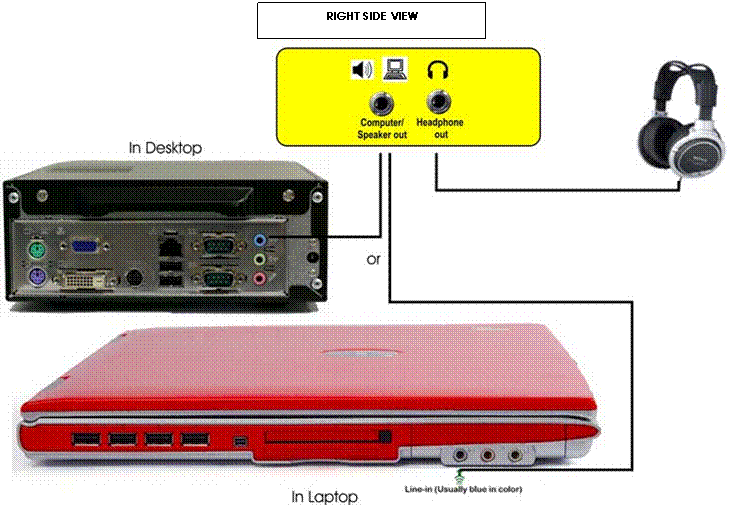 <![endif]><![if !vml]>

<![endif]>
LINE
<![if !mso]><![endif]>
<![if !vml]>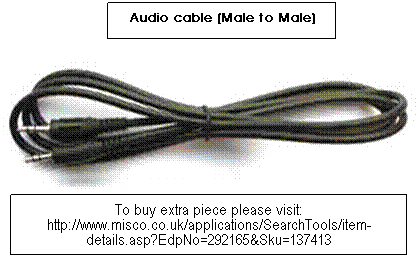 <![endif]>
:
SPECIFICATIONS HOST PC (HARDWARE) REQUIREMENTS
:
• Operating System: MS Windows 98 or higher
• Processor: Pentium II - 300 MHz or higher
• RAM: 64 MB minimum
• HDD: 300 MB for program and disk cache
• Sound Card with input jack
Performance Specifications:
• Frequency Response: 20-1000 Hz
• File Type: .wav, .mp3, .ogg (ogg vorbis), .aup (Audacity project file) format
Third Party Requirements (for IP transmission): Internet, IR or bluetooth enabled computer.
• Sound Quality: High fidelity sound.
• Noise: Background noise immunity.
• Data Transmission: Real-time & Store/Forward IP; all telecom and video conferencing at greater than 9.6Kbps.
• User Interface: Remote & host units controlled by PC GUI applet.
• Data Storage: Archiving to a PC in multiple formats.
• Record Length: limit depends upon your computer system.
• Playback: at different or normal speed
OTHER REQUIREMENT:
SPEAKER

HEADPHONE

1000 Watt Speaker System with WOOFER recommended

Speaker WITH Sub Woofer System

1000 Watts : PMPO

Magnetically Shielded

Control : Volume, Bass & Treble

S/N Ratio :>80db

Accessories: 1 Woofer + 2 Speakers

· Closed-Type Headphones with Long Stroke Diaphragm for Dynamic Movie Sound

· Capable of Producing Movie Quality Sound with Dynamic Sound Range

· Sound Mode Switch for Movie and Music Enjoyment

· Comfort Fit with Urethane Leather Ear Pads

· Ear-Conscious Design for Wearing Comfort

· Large 40mm Driver Unit with 360kJ/m³ High Power Neodymium Magnet for Outstanding Sound Quality

<![if !vml]><![endif]>

<![if !vml]><![endif]>
To bring down the cost of out Digital Stethoscope & to provide various options to the user we do not provide audio equipments. However, we recommend the following equipment based on our year long research on sound quality enhancement.
http://www.gooshing.co.uk/headphones/philips_sbchs900/#prices
http://www.onino.co.uk/headphones/roland_rh_50.html
http://www.wikio.co.uk/guide/headphones-earphones-philips-review-5968-5136-page1-sort0.html
Specifications

Company: SONY

Recommended

Highly

Recommended

Highly

Recommended

General

MDR-XD200

MDR-XD400

MDR-XD300

Sensitivity

102dB/mW

106dB/mW

104dB/mW

Power Handling Capacity

1.5W

3.0W

1.5W

Impedance

70ohms

24ohms

70ohms

Frequency Response

10-22,000Hz

5-30,000Hz

8-25,000Hz
Software requirement (Recommended):
Hi Power Digi- Scope <![if !vml]>

<![endif]>
AUDACITY powered features:
Start using
Record and Playback

sounds.

Display and visualize

sounds for your ease & diagnosis.

Manipulate

sounds easily, using your computer system.

Save

results easily in sound files or group sets of sounds in Project files.
See your Sounds
Visualise heart sound, lung sound & other intrabody sound Waveforms.
Visualise Spectrograms (frequency spectrum) of heart sounds and lung sounds.
Visualise Waveform and Spectrograms together to correlate timing and frequency.
Catch Sounds
Record

from your

Hi-Power

Digi-Scope

Digital Stethoscope sounds directly to a Computer system.

Import

recordings from your pen drive, iPod, mp3 player or import recordings from email attachments or downloaded from the Internet.
Play and Export Sounds
Play back

sounds on a PC/ Speaker via headphones.

Edit and Export

sounds to new files for lectures, emails, podcasts, websites, or burn CDs.
Modify Sounds
Amplify

Sounds.

Filter

recorded sounds for specific sound characteristics.

you can slow down recordings so that details such as splits are more audible.

Use files for Electronic Medical Records

Label Sound tracks to identify specific events such as S3, S4, murmurs, rhonchi etc.

Auscultation Research for Advanced Users

Investigate heart sounds and lung sounds for new diagnostic methods.
Award winning Audacity Open Source platform. The software source code is freely available for any researchers or software developers who wish to expand the power of auscultation with new analysis software.
After installing Audacity, your system will show Heart sound waveform as below:
<![if !vml]>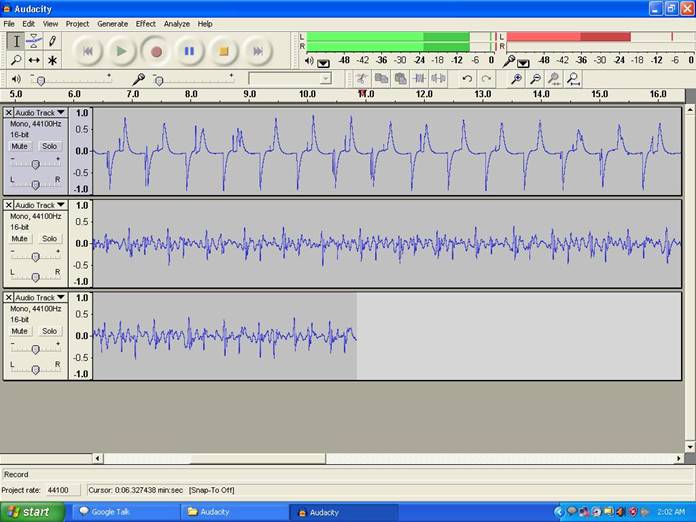 <![endif]>

Software setting for simultaneous listening of Speaker & Headphone:
Go to your Audio settings > Mixer > Enable multi-streaming playback (as shown in the below image.)
Different drivers/software provides different interface. Please contact your vendor for exact path.
<![if !vml]>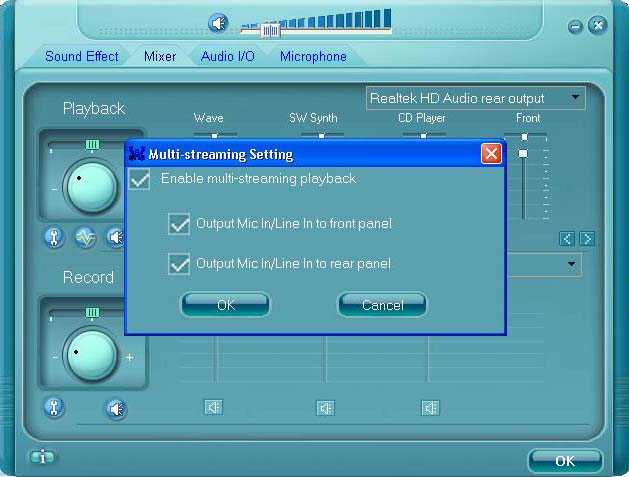 <![endif]>
General Maintenance and Cleaning
• Do not immerse the Hi-Power Digi-Scope in any liquid. If the Hi-Power Digi-Scope is inadvertently immersed in liquid, do NOT Power ON the unit. Completely dry out the inner spaces before trying to use the Hi-Power Digi-Scope again. Contact diagnozit@gmail.com for assistance.
• Do not sterilize the Hi-Power Digi-Scope using any sterilization process.
• Wipe the Hi-Power Digi-Scope with alcohol swabs or a soft cloth moistened with alcohol or water. Do not use abrasive cleaning agents, and do not allow fluids to enter the device.
• Avoid extreme heat, cold or humidity for either storage or use of this device.
• Remove battery if device is not to be used for a period of months.
• See Tips and Troubleshooting for more information.
This product is warranted against manufacturing or materials defects for a period of one year from the invoice date. If a material or manufacturing defect occurs within the warranty period, repairs will be performed free of charge upon returning the device to Nambison's softroniX wherein the cost of postage (to & fro) of the device have to be borne by the purchaser of the device.
The warranty will be voided in cases of abuse, excessive or inappropriate use conditions, or accidental damage to the product. Nambison's softroniX may, at it's sole discretion, replace the product with a suitable equivalent model. The warranty is transferable at Nambison's softroniX discretion only.
For maintenance, repair, service and contact information, visit the Hi-Power Digi-Scope website at www.diagnozit.com and check the Support page. Before shipping the product for repair, please contact diagnozit@gmail.com first.